New Music: Synesthetic
14 January 2015
Last Updated on 14 January 2015
 As I write to you all today, I am listening to the new album released today SYNESTHESTIC.
You may have heard of the term Synesthesia: it is a neurological phenomenon in which stimulation of one sensory or cognitive pathway leads to automatic, involuntary experiences in a second sensory or cognitive pathway. For instance the sensation of color when a sound is heard. I first learned of this term in the Oliver Sacks book "Musicoplilia" where he describes in venettes people experiencing phenominal things like this with no scientific explanation per se. I realized that I have only about 3 or 4 people that I acutally know operating with this magical gift. All of them are excellent and successful musicians and artists.
This brings me back to the reason I am writing today. Last week I had the honor of meeting and speaking with Nitish Kulkarni. He is the creator/composer of the new SYNESTHETIC album. I enjoyed so much being in his presence. He is young, but an old soul full of knowledge and life giving words. I was invited to speak about Music Therapy along with Nitish by a colleague, Ashley Burriss, directorof the rehabilitation at North Cypress Medical Center.
I enjoyed getting meet Nitish that day and learn about his endeavors in the music business. He is interested in Music Therapy as another career path as well. I can only hope that someone with this much passion and talent for music would join forces with the world of music therapy one day.
This information below is from his website: http://nitishkulkarni.com/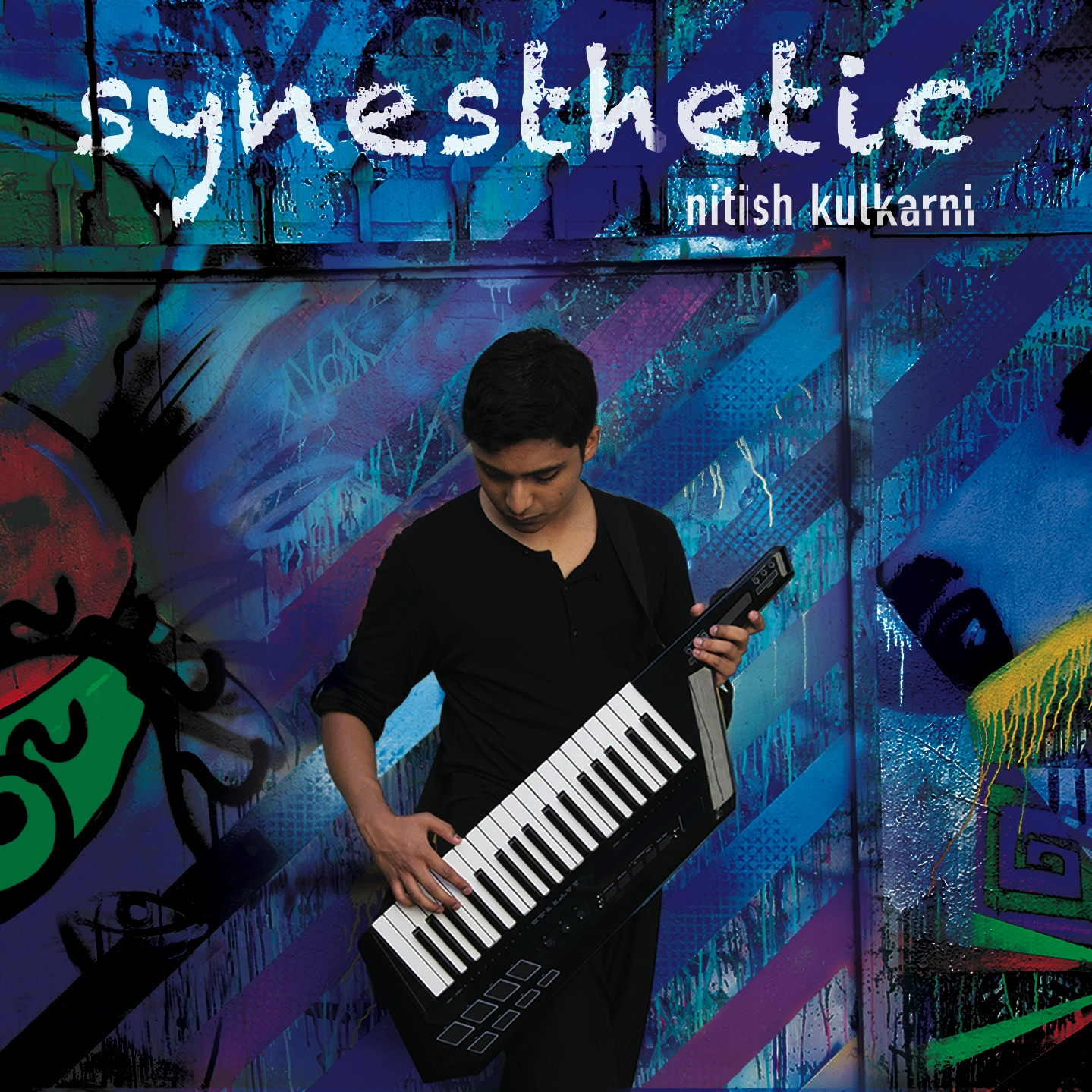 SYNESTHETIC – Produced by award-winning composer John Adorney and featuring sounds from over 50 different musical instruments (both electronic and acoustic), SYNESTHETIC is a brand-new collection of 10 original contemporary instrumental pieces. The music has taken over 3 years to compose and was recorded and mixed at John's private studios in California this summer. John had this to say:
"Nitish Kulkarni is a wonderfully talented young musician, whom I was very excited to work with producing his debut album. His musical gifts are far beyond his age, and he has an avid passion for learning about and delving deep into the wonders of music. One thing that was very satisfying for me personally was that, during the process of working on the CD, Nitish's music inspired what I think are my two best cello and guitar performances ever. I highly recommend you have a listen."
I love John's quote. Not only is he the producer of this album, but he is a music therapist as well.
The album will be available TODAY on January 13, 2015. Pre-orders are now available at Amazon, Barnes & Noble, and Best Buy.
The lead single MERMAID is streaming exclusively on Spotify.
GO CHECK IT OUT TODAY!!!!